At Paradise Sweeping, we are the premier street sweeping, street sweeping, and property maintenance company in Albemarle, NC. Let us put our substantial expertise at work for your commercial property maintenance needs.
Welcome to Paradise Sweeping, the premier provider of power sweeping services in Albemarle, NC. Our team of skilled professionals is dedicated to providing high-quality, reliable, and affordable sweeping services to commercial and industrial clients throughout Albemarle and the surrounding areas. If you're looking for a sweeping company that can meet all of your needs, look no further than Paradise Sweeping.
Albemarle, NC, is a historic city located in Stanly County, North Carolina. With a population of approximately 16,000 residents, Albemarle is the largest city in Stanly County and a hub for business, industry, and culture. The city is home to several major employers, including manufacturing, healthcare, and education. Albemarle is also home to several parks, museums, and cultural attractions, making it a great place to live, work, and play.
At Paradise Sweeping, we understand the unique needs of commercial and industrial property owners in Albemarle. Our power sweeping services are specifically designed to keep your property clean, safe, and attractive throughout the year. Whether you need parking lot sweeping, street sweeping, or construction site sweeping, we have the experience and expertise to deliver top-quality services that exceed your expectations. Our state-of-the-art equipment and eco-friendly cleaning solutions ensure that your property looks its best while minimizing the impact on the environment.
In addition to power sweeping, Paradise Sweeping also provides porter services, pressure washing, general maintenance services, and snow plowing services. Our porter services include trash removal, litter control, and property inspection to ensure that your property stays clean and well-maintained at all times. Our pressure washing services can remove dirt, grime, and stains from a variety of surfaces, including concrete, asphalt, and brick. Our general maintenance services include landscaping, mowing, and other property maintenance tasks to keep your property looking its best.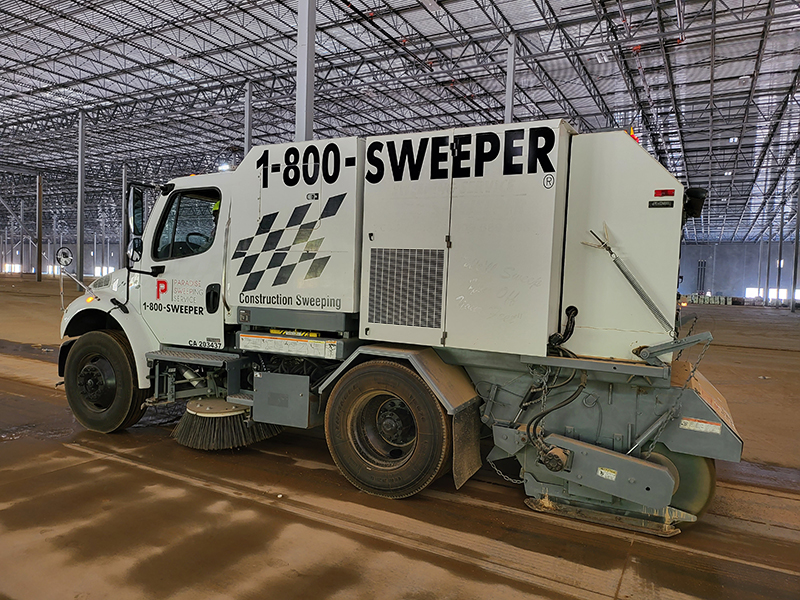 When winter weather strikes, our snow plowing services can help you keep your property safe and accessible for your employees and customers.
At Paradise Sweeping, we are committed to providing exceptional service and customer satisfaction. We understand that your property is a reflection of your business, and we strive to maintain its appearance and safety at all times. Our team of professionals is experienced, reliable, and dedicated to meeting your needs and exceeding your expectations.
In conclusion, if you're looking for a professional and reliable power sweeping company in Albemarle, NC, look no further than Paradise Sweeping. With our experience, expertise, and commitment to customer satisfaction, we are the go-to choice for commercial and industrial property owners in Albemarle. Contact us today to learn more about our services and to schedule a consultation with one of our experts. We look forward to serving you!
"Customized & Personalized Services."