Keep your project on on schedule with our paving & milling sweeping services. Our Sweeper Operators have years of experience knowing how to keep up with the milling machines to help move your project along.
We will be there on time and ready to sweep when you need it. Our trucks have GPS & Cameras for safety and accountability in every sweeper. Our Sweepers have the most advanced technology available.
Street Sweeping Solutions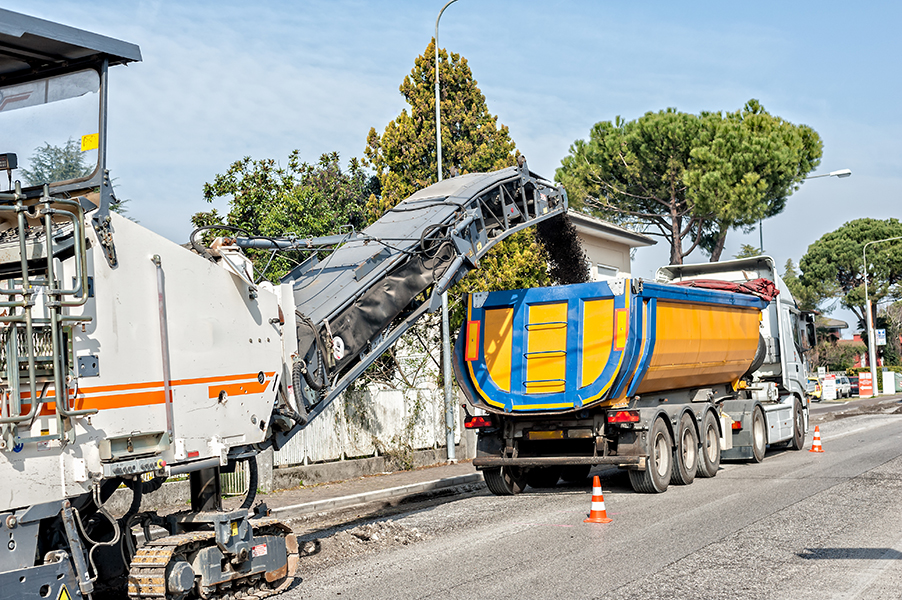 Keeping Your Road Project On Time
Asphalt milling is the process of removing at least part of the surface of a paved street or other paved surface. This process serves a few different purposes. One function of milling is to remove irregularities from the road surface prior to repaving. Milling removes anywhere from just enough material to level and smooth the surface to a complete full depth pavement removal.
. 
Our Equipment & Operators
Sweeping behind an asphalt roto-mill is the hardest job of all for any sweeper or sweeper operator. The equipment has to be extraordinarily heavy duty and in top notch serviceable condition, and the operator must have a very high degree of knowledge, experience and competence.
Our well maintained fleet of heavy duty street sweepers can absolutely do the job, every time. Our paving company clients work with Paradise Sweeping to make sure their projects have a lower chance of equipment or operator issues causing job slowdowns.
"Our Milling Sweeping Ensures Your Projects Are On Time"
our professional services Include:
At Paradise Sweeping, we are more than just a power sweeping company, We offer several related services to ensure your paved surfaces are kept at their best.
At Paradise Sweeping, we know you may have questions. Our industry experts will put you at ease with their skill and knowledge as they evaluate your paved surfaces.
Once a comprehensive sweeping plan is proposed and agreed upon, the skilled operators at Paradise Sweeping can begin to work delivering results.